Our Hosts Tom and Emily are key players in the global carbon removal world, both online and offline. For example, Tom recently hosted two panel discussions at the UK Greenhouse Gas Removal conference, and the two are featured as "key actors in the global DAC ecosystem" in Who's Who in Direct Air Capture.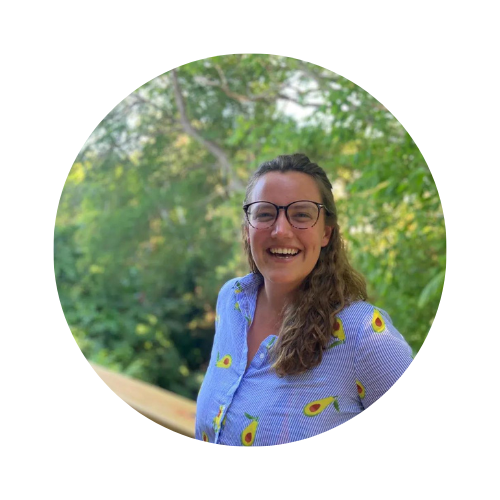 Emily Swaddle
Emily is an environmental journalist and coach with a background in science communication and a passion for climate change advocacy. As Co-Host of the show, Emily brings her in-depth knowledge and engaging storytelling skills to bear on one of the most pressing issues of our time. With a focus on collaboration and solutions-oriented thinking, she guides listeners through the complex landscape of carbon removal technology and policy, shedding light on the most promising developments and the challenges that lie ahead.
Tom Previte
Tom Previte is a climate policy expert who is dedicated to educating and informing the public about the latest developments in environmental science and policy.
Tom's expertise in the field of carbon removal has made him a sought-after commentator and speaker at conferences and events. As the Co-Host of The Carbon Removal Show, Tom brings his deep knowledge of climate policy and economics to bear on the critical issue of carbon removal. With a focus on the regulatory frameworks and market incentives needed to accelerate the deployment of carbon removal technologies, he offers insights and analysis that are both informative and actionable.